Dining
Delicious Dining Options Await

Welcome to one of Winnipeg's finest and old world gems. It all starts when you walk in the door, with the hanging chandeliers, original hand-crafted wrought-iron fixtures from Tiffany's of New York. Prominent architectural features such as the beamed ceiling, crossed with heavy oak beams supported by columns and displaying carved grotesques; the original large carved oak clock with poppy head detailing and the magnificent Gothic style imported English stained glass windows arching to the 24" ceiling were all intended to be evocative of Old Normandy.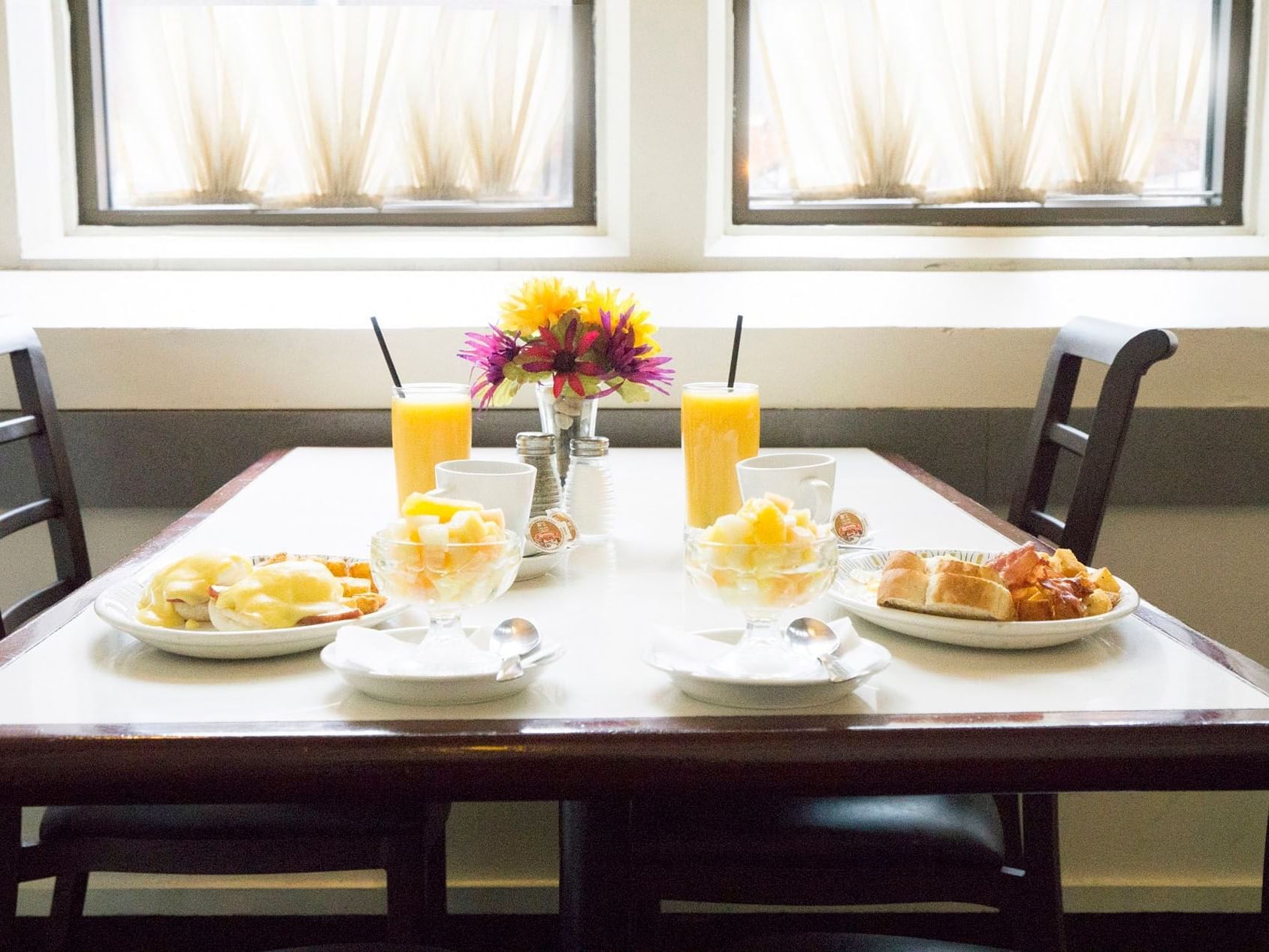 From our complimentary breakfast menu (for guests of the hotel), full service breakfast, lunch and dinner menus, you'll find it all.
View Dining Details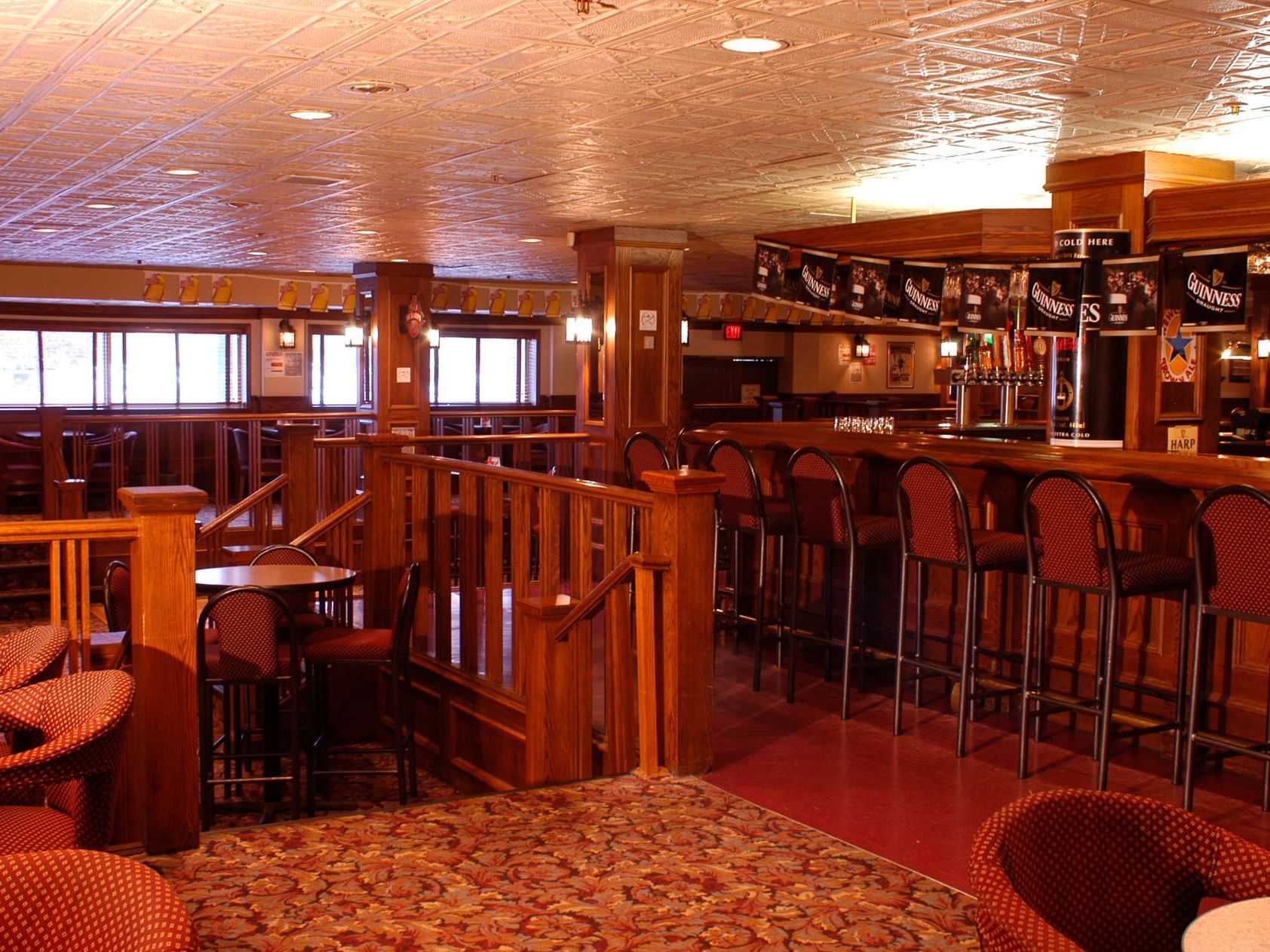 Enjoy personable staff, cold drinks, great food at the Regal Beagle Pub, located on the main level of the Marlborough Hotel.
View Dining Details